We live in a visual world, and the images you present are the keys to your success. You have only seconds to make a good impression of your listings on the web, if not, they move to another house that looks more attractive.
"Homes photographed by a professional garner 61 percent more online views"
Real Estate Virtual Tours
It's almost a given that if you operate a real estate business, you need to offer virtual tours.This dynamic system puts the most powerful photography, panorama, video, and audio playback engine at your disposal. Everything you want in a virtual tour and online presentation is possible with Fusion. With our gorgeous virtual tour templates, unique feature sets, virtual tour layouts, and mobile friendly HTML5 interactive virtual media technology,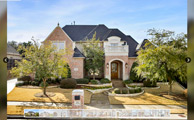 "Professional images will make you stand out from all the other listings"
Real Estate Video
Using video to market real estate is a growing trend that I don't see letting off any time soon! Adding video as part of your services puts you ahead of the competition. It also enables you to work for clients that are tech savvy and hungry for the latest technologies. Use of full-motion, HD video walk-through tours will give your listing that extra edge and make you stand out.
Did you know that buyers actually love video? I've had clients tell me that out-of-state buyers have purchased the home solely off the video because it's such an accurate representation of the property.
"The use of real estate video is no longer optional"
Aerial Photography and Video for Real Estate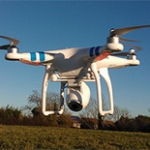 The real estate industry is a perfect candidate for the benefits of Unmanned Aerial Vehicles. Showing land or estates from high above is a vantage point that adds an unmatched perspective when marketing a property for sale.
Drone photography for market real estate listings has become incredibly popular. Realtors and business owners love the unique aerial views made possible by UAVs (unmanned aerial vehicles). It is also much more economical to hire a drone operator than to hire an airplane with a photographer, making aerial photography much more accessible to everyone. Aerial photography is a perfect addition to virtual tour presentations.
If you are interested in having aerial drone photography or Video taken of your property, listing or business please Contact Me!
"Your time is better spent drumming up new listings and growing your business"
Learn More at http://www.tenglandproductions.com/real-estate-services/